Good for Leigh Winners 2022/23
The 2022/23 winners of the Good for Leigh awards were:
ANN CUSHION AND HELEN LEADER- for supporting the Leigh Community with animal welfare specifically (Tilly's Angels) for lost dogs.
LEIGH LIONS – for funding public defibrillators, organising the Leigh Regatta and supporting the Town Council and the other community groups over many years.
SAM BENNETT – as group leader of Leigh's St John Ambulance Cadets. Increasing membership and supporting and leading cadets of all ages, particularly during the Covid pandemic.
KARRAN PRINCE – For developing and running the Community Larder hosted at LCC.
DAVE WATSON – for the support regarding the skatepark extension and refurbishments. Dave and his team host lesson in the Skate Park donating a commission towards the upkeep of the park.
Their community group supports all ages of skaters and users.
MADDIE CREASE – for bringing the Listening Room to life in the Leigh community. Maddie hosts the monthly evenings and books featured artists for all to enjoy.
SOPHIE CLARK – for her commitment to helping the community and less-abled. For her volunteer work at Foresters to pack food parcels for the homeless, soldiers away on duty and for those less fortunate in society. For her involvement in many aspects of school life and most recent her help at One Love Project and Soup Kitchen in Southend.
GEORGE FURNESS – for being an invaluable friend to Guy Russell during difficult time for him and for being kind and caring.
GUY RUSSELL – for being such a strength to his family during a long period of family illness. For being independent and strong during that very difficult family time especially as he was unable to visit his mother and for making his parents proud.
JESSICA HALLS – for seeing the value in friendships and always being kind.
ANNIE SMITH – for her volunteering services to help out Badgers Den, a special needs community respite club for youngsters, with down syndrome.
ELIZABETH LILIAN BLAHAKOVA – for her student ethos of always being ready for school, checking homework provision and enjoying the learning process.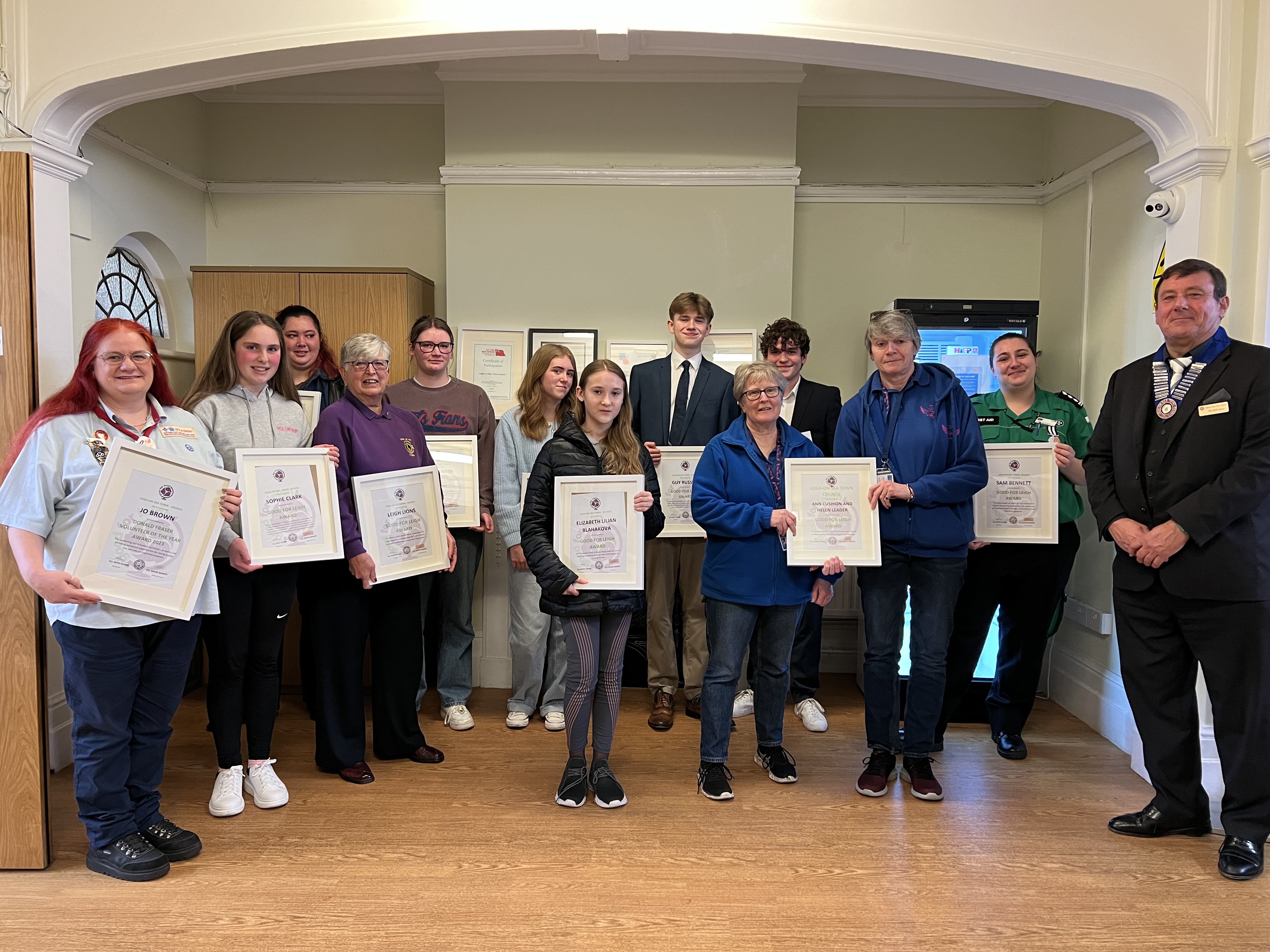 Picture of Awarded Volunteers and Chairman Keith Evans